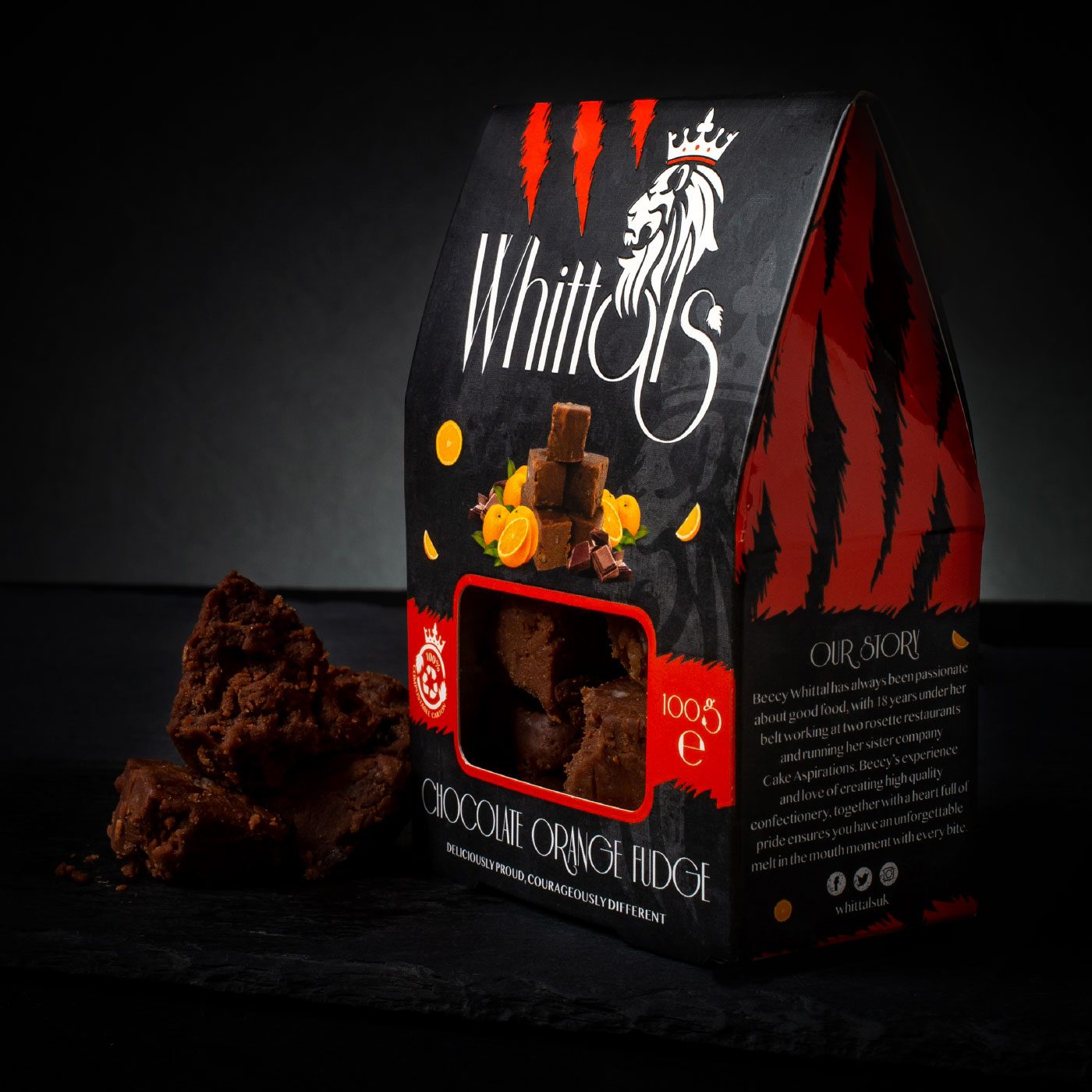 Chocolate Orange Fudge
£3.75
A deliciously smooth fudge made with lashing of dark chocolate, orange extract and candied oranges.  The slight bitterness of the chocolate and the subtle zest of the orange gives you the perfect finish – irresistible! 
Pairings: Add to a chocolate pavlova with lashings of cream and fresh mandarin to create a magnificent taste and texture sensation.
Our gift boxes contain 100g of mouth watering fudge.
Please note our postage is calculated at the checkout for you including the packaging weight.
NUTRITION INFORMATION
| Typical Values | per 100g | per 100g serving |
| --- | --- | --- |
| Energy | | |
| | | |
| Fat | | |
|     of which saturates | | |
| Carbohydrate | | |
|     of which sugars | | |
| Fibre | | |
| Protein | | |
| Salt | | |
STORAGE
Our fudge is best stored in a cool, dry place 8-12 degrees is best, please do not refrigerate as this can effect the crystals in the fudge and will change the texture.
All our fudges are made fresh to order and have a four month shelf life and our Turkish delight two months, once opened consume within 7 days.
You can freeze our fudge! Wrap in parchment paper and put in a Tupperware box, defrost at room temperature use within two months.
Note: When ordering multiple products in pick and mix, please be aware that items with strong flavours such as Espresso and Banoffee may taint other products when packaged together. If you wish to order we advise to do one box per flavour.
Out of stock